Ticket to Dhaliwood
Ayesha Sultana Shampa passed her SSC and HSC with GPA 5 from Mymensingh Girls Cadet College and later got herself admitted to Daffodil International University in Electronics and Telecommunication Engineering.
Despite being a meritorious student, she has always nurtured a dream of becoming a celebrity at heart, from her teenage years. She finally took a step towards fulfilling her dream, last year, when she registered for the 'Fair & Lovely Super Hero Super Heroine' talent hunt. 'I want to use my talent and try my luck out in fulfilling my dream,' says Shampa, with a confident smile.
Like Shampa, 20 other boys and girls of the reality talent show spoke about their ambition and reaction to members of the press during a press conference held at the Fantasy Kingdom on May 30. Their eyes were all filled with dreams of becoming a popular hero or heroine and they are all currently engaged in back-breaking efforts at becoming the champion in the contest, which will tentatively conclude by July.
'They are all doing incredibly well in their performances,' admits Pervin Sultana, a guardian of a contestant, who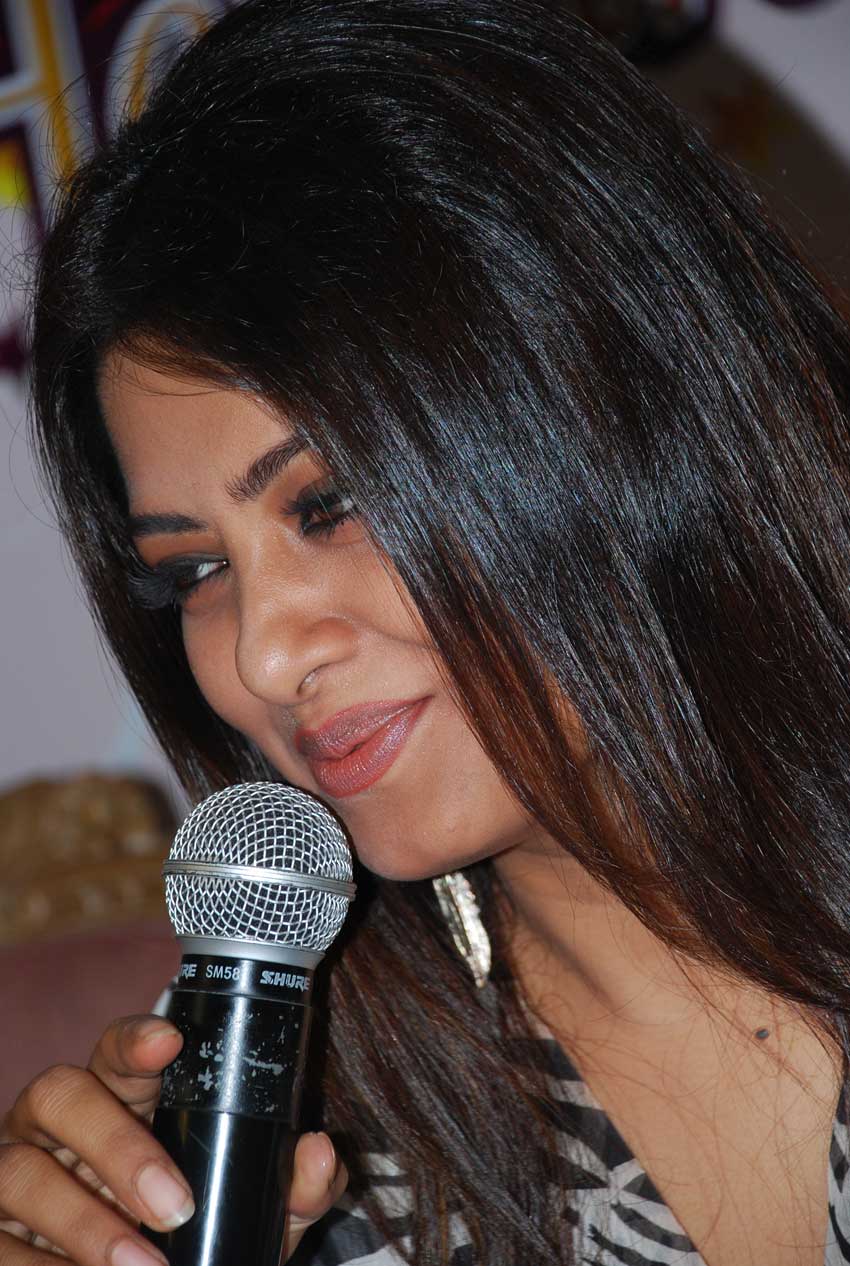 has been commuting between Khulna and Dhaka since August last year. She adds, 'I cannot therefore be certain that my daughter will be crowned the champion as there are many contestants in the competition, who are unique and equally talented. Shampa had a dream of involving herself in the media since her childhood and for this reason, as a mother, I inspired her to enter the competition.'
The competition itself began with great fervour in August last year as the buzz was created that new faces will be sought and launched into the silver screen world of the country through the hunt. A total of 103 young men and women were selected through the audition round from over around 25,000 who had registered from all over the country.
The month-long audition was gruelling and encouraging as auditions were organised at Chittagong, Khulna, Barisal and Dhaka. As permission was not received for audition to be held in the Sylhet division, the registered candidates from the particular zone auditioned in the Film Development Corporation (FDC) of Dhaka along with their Dhaka counterparts.
Out of 103, only 60 were selected for the second phase. 20 of them left in the third phase after which the SMS rounds from the general public began for the selection of those who deserved to become the nation's upcoming 'Super Hero or Super Heroine'. The numbers came down to a half by this time and only 10 male and 10 female candidates are now left for the exciting final rounds.
Besides being judged by renowned actors like Razzak, Illias Kanchan, Riaz, Amin Khan, actresses Moushumi, Diti, Notun, directors Shohanur Rahman Shohan, Chashi Nazrul Islam, Amzad Hossain, Emdadul Haque Khokon, Masum Babul and more, the potential actors and actresses are being facilitated further as their talent and skill is being honed by industry experts and veterans.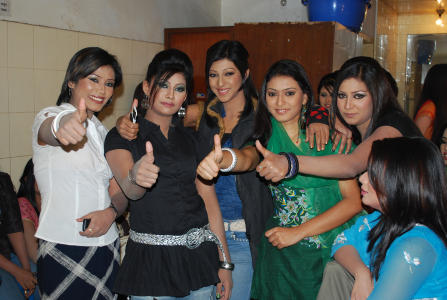 'The grooming sessions are similar to the drill sessions in the army,' says Samsun Nahar Jabin, one of the top ten female selects. She shares that their day begins at 6am, adding, 'we have to get ready within thirty minutes for jogging on the Fantasy Kingdom premise. We also go to gymnasium at Persona in Dhanmondi, three times a week. We have pre-breakfast during jogging. Interestingly, we have to eat every single item of food according to the prescription given by an expert.'
Classes, for these fresh learners of the film industry, begins after breakfast, at 8:30am. 'These classes include dancing, pronunciation, acting and others. We receive time for recreation during the afternoon. As we are inside the Fantasy Kingdom, we can easily get on the rides and have fun. We are learning and also having a lot of fun, here,' says Jabin.
The actors and actresses must hit the bed by 11:30pm, prior to which they get half an hour to talk to their near and dear ones over the cell phone. 'These are handed to us around this time and taken away once the time is up,' she adds.
The organisers assure that the strict rules and regulations are all for the betterment of these individuals. 'I feel that once the hunt is over and we zero in on our Super Hero and Heroine, these actors and actresses will be able to give Bangla film the fame it enjoyed in the not-so distant past,' says Tanveer Khan, director of Fair & Lovely Super Hero Super Heroine.
He adds, 'acting now requires many qualities like dancing, acting, fighting and so on and these will only be achieved through the dedication and training that these actors are being instilled with.'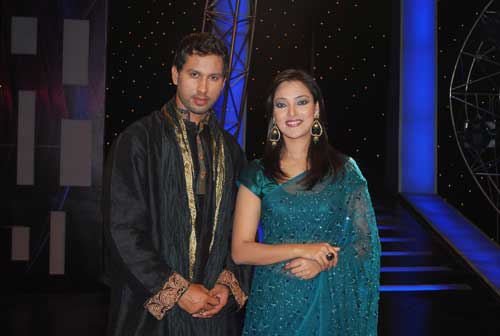 'We will try our best to give something good in return to the film industry if we are selected,' says Asif Uddin Emrose of the top ten male. He adds, 'besides learning about film, acting, dancing, and pronunciation in these past few months, we have also been helped through the useful tips that we have received from industry veterans like Riaz, Gias Uddin Selim and others. This will be the most memorable experience of my life.'
Acclaimed director Chashi Nazrul Islam says, 'as far as I have seen, some of the young people selected till now are really good. As they are very smart and educated, it seems like they are cultivating acting inside them with each passing day. We need more actors and actresses right now as there is a crisis of casting in the film industry. The producers can benefit in casting them in their films.'
ANM Badrul Amin, managing director of Bangladesh Film Development Corporation, says, 'I am hopeful that these youngsters will be able to get back the fame that Bangla cinema had in the past because they have been groomed for over four months in various ways. Most importantly, when they will finally be selected, we will motivate our producers to include them in their films.'
Tanvir further informs, 'we will make sure that these ten men and ten women are enlisted in FDC. When we will come down to five men and five women, we will disclose their reward. Be rest assured, that something brilliant is waiting for them!'
Source: New Age