Jute products regain market: Poor show marks int'l trade fair
Traditional jute products have become popular to the visitors of Dhaka International Trade Fair (DITF). Both local and foreign visitors throng to these stalls. The selling of the goods is comparatively a bit higher than any other products of the fair.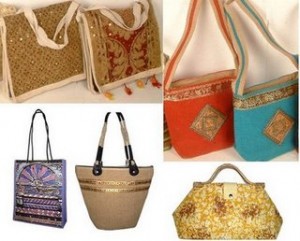 Different small industrial enterprises have taken part in the fair at the pavilion of Jute Diversification Promotion Centre (JDPC). Handbag, school bag, moneybag etc are found in these stalls. Sellers told this correspondent that visitors thronged to the stalls throughout the day.
Abul Basar Bhuiyan, Researcher of Bangladesh Jute Research Institute said that jute made products figure huge demand among the visitors this time. The disappeared golden fibre retuned as golden dream. Europe and America based companies have ordered for the products in good quantity he added.
Asma Mahbub Moni, owner of 'Suchili' said that she had noticed huge demand of jute products among the visitors. "We have received export order for one lakh bags from Singapore and Canada", she said.
A few stalls like jute made product ones have been able to retain the image of the DITF, which has been held for the last 13 consecutive years as wane by local stuffs, mismanagement of authority, fake stalls and things.
The purpose of trade fair is to represent local products to the visitors instead of making profit. But the purpose is marred. Authority should allocate pavilion only to the manufacturers said Mujibar Rahman, Managing Dircetor of Asian Textile Mills Ltd. "Only a handful organisations are allocated Pavilions and Stalls. Rest of all have come to make business", he added.
Added on - January 24, 2009 | Filed under Latest