People panicked by swine flu, schools closed sine die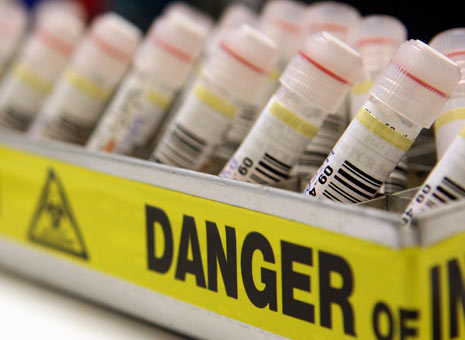 People are becoming panicky and different English medium schools in the city were closed for indefinite period yesterday, as new cases of A/H1N1 flu is being detected in the country.
Detection of at least four new swine flu patients were confirmed yesterday, taking the total number to 104. Officials feared it could reach 70,000 to 80,000 within two to three months.
As precaution against the spread of swine flu, authorities of Scholastica School and Sunbeam School announced indefinite closure of the schools.
The government authorities said that the situation did not require the shut down of schools at this moment and people should not to be panicky, but they need to remain cautious.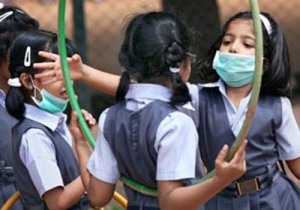 Among the 15 new cases confirmed in last 24 hours since Friday, six were imported, Director of Institute of Epidemiology Disease Control and Research(IEDCR) under health ministry Mahmudur Rahman said.
"We cannot avoid a pandemic like the swine flu," he said adding the health ministry was conducting 13 surveillance programs to check the spread of swine flu across the country.
Health minister AFM Ruhul Huq has voiced concern as the A/H1N1 virus was spreading steadily. He urged people not to be panicky as the government was well-prepared to tackle the situation.
The health ministry said that the public health system is well equipped to handle a large outbreak with enough stock of Oseltamivir (Tamiflu), the drug proven effective against A/H1N1 flu virus.
The first A/H1N1 flu case was confirmed in Bangladesh on June 18. The government has been preparing itself for the virus ever since the World Health Organization (WHO) recognized it as a major threat.
The Directorate General of Health Services (DGHS) has stockpiled over 23 million units of the antiviral capsule Oseltamivir, 1.9 million surgical masks (with an additional five million in the pipeline), and 57,000 units of personal protective equipment.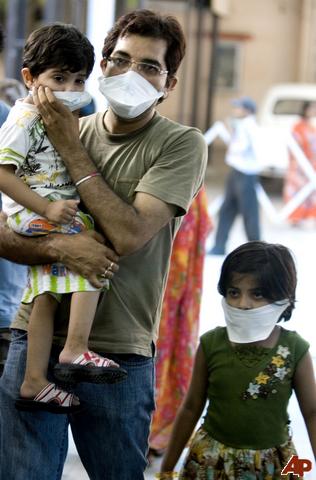 The government and the Bangladesh Red Crescent Society have already trained 226,100 volunteer community workers for increasing the public awareness regarding H1N1 influenza. The DGHS directed all local hospitals with more than 200-bed capacities to form an in-house Hospital Influenza Management Committee. However, local experts blamed the government for not showing the seriousness the situation demands.
"The government is not working properly and the government's efforts lack coordination. People are not still aware of the danger of swine flu, slackness was also noticed in the screening program," virologist Professor Nazrul Islam said.
"In such a alarming situation the government should work on war-footing," he said.
Source: The New Nation
Added on - August 23, 2009 | Filed under Latest