Runway closed in Bangladesh's main airport following accident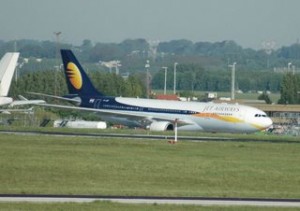 Authorities of Bangladesh's main Zia International Airport in capital Dhaka has closed its runway after a plane heading for India ran out of the runway on Monday morning, a senior official said.
Sakeb Iqbal Khan Majlis, chairman of Civil Aviation Authority of Bangladesh, told Xinhua that the runway will remain closed for three hours from 10:40 a.m. local time in the morning.
He said the aircraft of India's private Jet Airways from Dhaka to India's eastern Kolkata city went out of the runway just before it takes off.
The aircraft, carrying about 130 passengers and eight crews, was 15-20 feet (4.5-6 meters) out of the runway, Majlis said.
He said so far there is no report of casualties and heavy speed might be the cause to push the plane out of runway.
Source: Xinhua
Added on - August 17, 2009 | Filed under Latest