Army pullout from CHT challenged: Petition filed with HC bench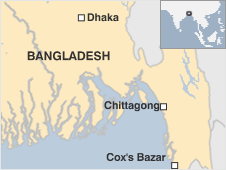 A petition was filed with the High Court on Sunday seeking injunction against the army pullout from the Chittagong Hill Tracts under a recent government decision taken for implementing the CHT peace treaty.
The plea came in a supplementary application over the pending writ petition challenging the validity of the 1997 CHT peace treaty.
Receiving the application, a division bench comprising Justice Syed Refaat Ahmed and Justice Moyeenul Islam Chowdhury fixed August 16 for hearing and asked the government side to come armed with necessary preparation to face the challengers.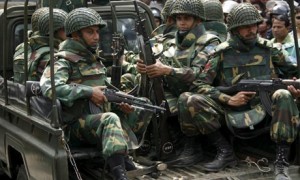 "Come up with preparation in this regard," court sources quoted the HC bench as advising the Attorney General.
Mohammad Tajul Islam, a pro-Jamaat lawyer, who had filed the writ petition in August 2007, submitted the supplementary application yesterday as dismantling the army camps has already got underway.
The present government of Prime Minister Sheikh Hasina on July 29 announced its decision to withdraw one brigade of troops and 35 temporary security camps from the CHT region by this September, as part of the latest move for implementing the peace accord.
And on Friday, the formal pullout started with the closedown of two camps in Khagrachhari and Rangamati hill districts.
On December 2, 1997, the government of then Prime Minister Sheikh Hasina signed the peace accord with PCJSS leader Jyotirindra Bodhipriaya Larma alias Shantu Larma, putting an end to over a two-decade bloodletting bush war for self-rule. The accord also brought back refugees from camps across the border.
Opposing the army pullout, the supplementary petition says, "If the army is withdrawn, the sovereignty of the country and security of the non-tribal Bangladeshis living in the hill tracts will be threatened."
Added on - August 9, 2009 | Filed under Politics