Dhaka, Moscow Agree to Sign Deal on Nuclear Power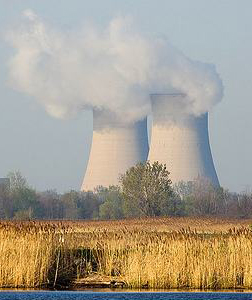 Bangladesh and Russia at a consultation in Dhaka have in principle agreed on cooperation for peaceful use of nuclear power, official said.
'If everything goes well, we expect to sign a deal to this end towards the end of this month,' MM Neazuddin, a senior official at the science and ICT ministry, told on Thursday, concluding a three-day consultation with Russian experts aimed at the installation of two nuclear power plants in Bangladesh.
A Russian minister is expected to visit Bangladesh late April and the deal is likely to be signed at the time as both the sides agreed on a draft memorandum of understanding.
'We will take the draft agreement to the top level of the government for approval,' Neazuddin said.
Once the agreement is signed, both the sides will be able to negotiate the setting up of nuclear power plants.
Dhaka wants two nuclear power plants with generation capacity of 1,000MW to be established in Bangladesh to face the growing energy demand.
Asked about the cost involved for a Russian power plant, the official said they wanted not to disclose the rate at this moment and they would discuss the cost once the negotiation begins.
Two experts from the State Atomic Energy Corporation of Russia began consultation with authorities to give Bangladesh assistance in setting up the nuclear power plant.
Vladimir Averkeiv, the head of international cooperation of the Russian State Atomic Energy Corporation, led the consultation for Russia while Neazuddin led the Bangladesh side.
The Russian team claimed they had a sound technology to support Bangladesh with nuclear power plants.
Bangladesh officials said a report on the consultation would be placed before the prime minister, Sheikh Hasina, for her consideration as she asked the ministry to expedite the process for nuclear power plant installation.
'We are working seriously as we badly need the power plants to face the future challenges,' Neazuddin said.
Bangladesh by now is almost ready to begin the process to set up two 1,000MW nuclear power plants, he said.
Bangladesh is yet to decide how to manage funds for the nuclear power plant as each of the plants will cost more than a billion US dollars.
Dhaka plans to hold more talks with countries having nuclear power plant manufacturing capacity. The countries include China and South Korea and France.
Source: EB report